About Yeoh
Post Date : 2016-03-18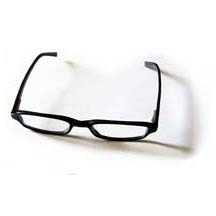 Hello!

A repatriate from Singapore after over 10 years teaching in Singapore's Nanyang Technological University, I began a new position as the head of graphic design at Indiana University Southeast in New Albany, Indiana, USA in August 2015. From 2004-2007, I was recruited as one of the founding faculty members of Visual Communication at Singapore's School of Art, Design and Media before joining the Wee Kim Wee School of Communication and Information from 2007 - 2015 at Nanyang Technological University.

I was the publicity chair for the International Conference on Information and Communication Technologies and Development (ICTD), scheduled from May 13 - 18, 2015 in Singapore where I advised matters pertaining to branding and promotions of the international conference.

It was an honor to be invited as a keynote speaker at the Typography Day 2013 conference at the Department of Design, Indian Institute of Technology in Guwahati, India. In the same year, my design direction was adopted by the Susan G. Komen campaign for the 2013 Komen Greater NYC Race for the Cure in New York City.

I see travel as a form of active and deep learning, especially the latter in which it is about understanding, not just memorizing. In addition to teaching the continuing practice of design, I also exhibit internationally, present at conferences, publish in journals and win award over the years.


ABOUT YEOH
About-Yeoh
Awards/Notoriety
Clients
Conferences
Recent-Events
Exhibitions
Publications
Academic-Services
Teaching-Philosophy
Research-Statement
Diversity-Statement
Links




Thank you for visiting yeoh.com!

Click on the links above to begin.