Go Ahead, Judge Us!
Post Date : 2015-09-16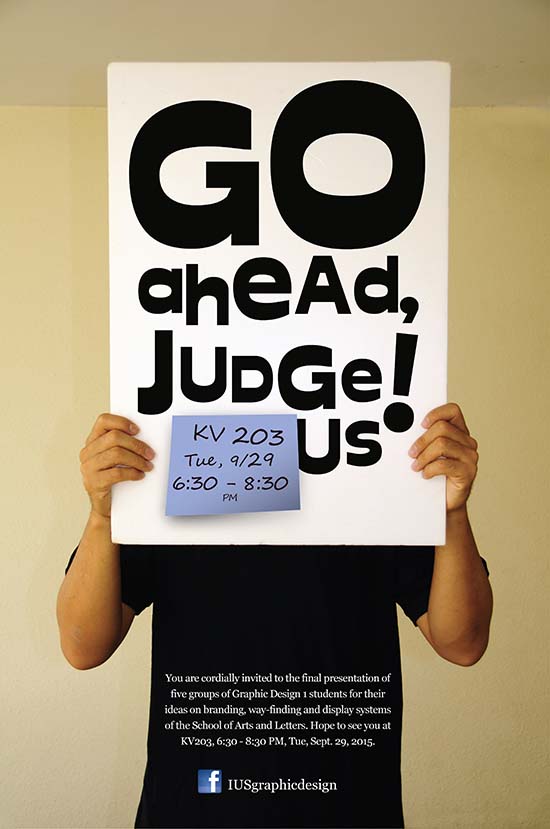 Created for announcing a class presentation during my first semester at the Indiana University Southeast, the poster invites students and fellow colleagues to the Graphic Design 1 students' group presentations at Knobview Hall 203 from 6:30 - 8:30 PM, Tue., Sept. 29, 2015. The students will be "judged" by a few faculty members which explains the headline that features playful typefaces that call out for viewers to judge their project. In this way, other than the professor on record, the students also get valuable feedback for their ideas on branding, way-finding and display systems designed for re-branding the School of Arts and Letters.

ABOUT YEOH
About-Yeoh
Awards/Notoriety
Clients
Conferences
Recent-Events
Exhibitions
Publications
Academic-Services
Teaching-Philosophy
Research-Statement
Diversity-Statement
Links
Thank you for visiting yeoh.com!

Click on the links above to begin.