ICTD conference logo
Post Date : 2015-02-26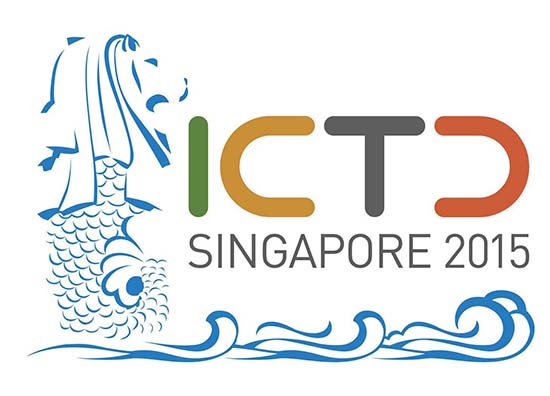 Consulted as the Publicity and Branding Chair for the International Conference on Information and Communication Technologies and Development (ICTD), scheduled from May 13 - 18, 2015 in Singapore, I work with graphic designer Choon Sim and the organizing committee to produce a logo for the conference. The logo banks primarily on the iconic Merlion, a half-lion, half mermaid symbol of Singapore. It rides on the undulating waves which also double as a anchor point for the initials ICTD Singapore 2015. Colors on the merlion and the waves are kept minimal while four different colors are applied to each initial to create contrast between the logo and the logotype.

The conference examines the role of computers and communications in social, economic and political development. Previous conferences have taken place in Berkeley, California, USA; Bangalore, India, Doha, Qatar; London, UK; and Atlanta, Georgia, USA.

Click here to visit logos page.




ABOUT YEOH
Introduction
Awards/Notoriety
Clients
Conferences
Events
Exhibitions
Publications
Academic-Services
Teaching-Philosophy
Research-Statement
Diversity-Statement
Links




Hello!My name is Kok Cheow YEOH (pronounced Coke Chow Yo). If that's too hard for you, you can call me KC. This site is a record, archive, notebook and sketchbook of my years as a practicing graphic designer and academic practitioner. In addition to teaching and the continuing practice of design, I also conduct training for design related classes, exhibit internationally, present at conferences, publish in journals and have won awards over the years. Poke around, check out my work and drop me a line or two if you're interested in my work or services.

Best regards,
KC Yeoh, Ph.D.