What do you do with your unwanted clothes?
Post Date : 2015-05-26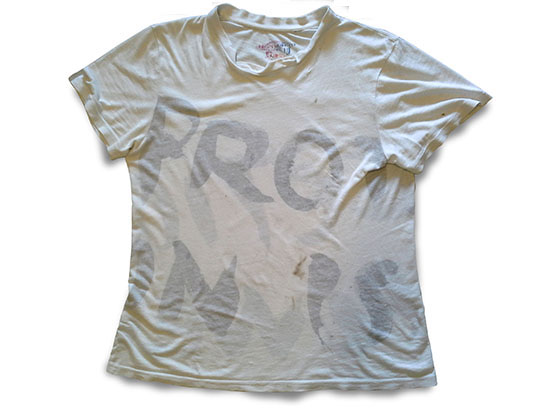 Ask your current disposal habits when it comes to your worn, unwanted, or out-of-style clothes--do you dispose your unwanted clothes as general waste, give them to friends/family members, donate to charitable organizations such as Salvation Army, sell to others or to used clothing stores?
There's only one way: "Don't stash it, REPURPOSE it!




ABOUT YEOH
Introduction
Awards/Notoriety
Clients
Conferences
Recent-Events
Exhibitions
Publications
Academic-Services
Teaching-Philosophy
Research-Statement
Diversity-Statement
Links




Thank you for visiting yeoh.com!

A repatriate from Singapore after over 10 years teaching in Singapore's Nanyang Technological University, Dr. Kok Cheow YEOH (pronounced Coke Chow Yo) will begin his new position as an assistant professor of graphic design at Indiana University Southeast in New Albany, Indiana, USA in August 2015.

He is the publicity chair for the International Conference on Information and Communication Technologies and Development (ICTD), scheduled from May 13 - 18, 2015 in Singapore where he advises matters pertaining to branding and promotions of the international conference. He was a keynote speaker at the Typography Day 2013 conference at the Department of Design, Indian Institute of Technology in Guwahati, India. His design direction was adopted by the Susan G. Komen campaign for the 2013 Komen Greater NYC Race for the Cure in New York City.

He sees travel as a form of active and deep learning, especially the latter in which it is about understanding, not just memorizing.In addition to teaching the continuing practice of design, he also conducts training for design related classes, exhibits internationally, presents at conferences, publishes in journals and won awards over the years.